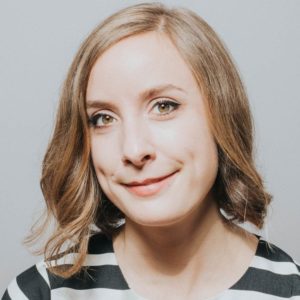 I have always been drawn to the place where food and words intersect. 
As a child, I wanted to be a novelist. Or a chocolatier. Or a newspaper editor. Or run an afternoon tea salon.
As a teenager, I got a job at my local branch of Purdys Chocolatier, Canada's largest chocolate company. Five years later, I was working in the head office, proofreading their holiday brochures and writing product descriptions for their website.
As an adult, I earned an editorial role at Penguin Random House Canada in an imprint producing beautiful food and lifestyle books. Then, local chef and entrepreneur Eric Pateman hired me as a content manager for his global culinary consulting business. I'm currently working with his team at Vancouver International Airport, where he is transforming the food & beverage offerings and overall guest experience.
Based in Vancouver, BC, I'm a writer and editor who specializes in the good things in life: food, travel, culture, and literature. Over the past decade I've worked with publishers, retail brands, marketing agencies, non-profits, and individuals to craft content and share their stories. You can find my full employment history and education on my LinkedIn profile.
---
Looking for a writer and editor in Vancouver?
Are you looking for a food writer, cookbook editor, proofreader, or freelance writer for an upcoming project? My clients and employers love that I'm reliable, detail oriented, efficient, and committed to producing high-quality work.
I take on occasional freelance work, with a preference for projects related to food, travel, or literature. If chocolate is involved somehow, count me in. I can help with things like:
Food writing and editing: Recipes, menus, cookbooks, articles, blog content
Creative projects: Novels, essays, short stories, poetry, book proposals, manuscript assessments
Proofreading: Posters, event programs, packaging, magazines, books
Does my expertise sound like a fit for your project? Looking for more information or a quote? Send me a note: